How it works
Wellthy is transforming family care through personalized care support that you can control from an online dashboard.
Sign up for free
Sign up for Wellthy as an individual or through your employer.

Get matched with an expert
We'll match you to a dedicated care professional, based on your needs.


Stay connected online
Our Care Dashboard keeps you organized with all your info in one place.



TESTIMONIAL
Wellthy members share their stories
Top 5 Benefits of Personalized Care Support
A skilled care professional dedicated to you
Your care professional knows your story beginning to end. They'll guide your whole family through a care plan, advocate for your loved one, and moderate those tricky conversations.

Guidance from experts who know the care industry
Wellthy Care Coordinators know their way around the system — from healthcare to insurance and beyond.

Family meetings, simplified
Keep siblings, friends, even neighbors in the loop and on board with streamlined communication — one email thread, one moderator, one voice of reason.
Fast help with urgent tasks, or support for the long run
Speak with a care professional right away to get help with an urgent task, or set up your dashboard for continued ongoing support.
Everything you need, all in one place
Your Care Dashboard keeps everything safe and accessible. Keep all of your contacts, organize tasks, and store important documents.
Less labor, more love
For you or someone you love
Whether it's a tough diagnosis, ongoing condition, depression, or addiction, we can help you or anyone you love find the care support needed.

For your children
We can help find specialists for kids with special needs, navigate the complex world of coverage and benefits, and help your family make the best decisions for your child's care and education.


For your parents
We can help with coordinating daily tasks like filling prescriptions to the bigger ones like moving to a facility and end-of-life preparations.


Your Care Dashboard
Wellthy's modern platform and app keeps appointments, contacts, tasks, conversations, and documents in one place for you and your family.
Care Plan
Start a Care Project to get assigned a dedicated Care Coordinator, and they will help formulate a plan.
Messaging
Communicate directly with your dedicated care professional anytime you need them.

Shared Calendar & Documents
Share appointments and schedules with an unlimited number of your family members and friends.

Medications & Contacts
Manage all of your medications, doctors, and contacts in one place.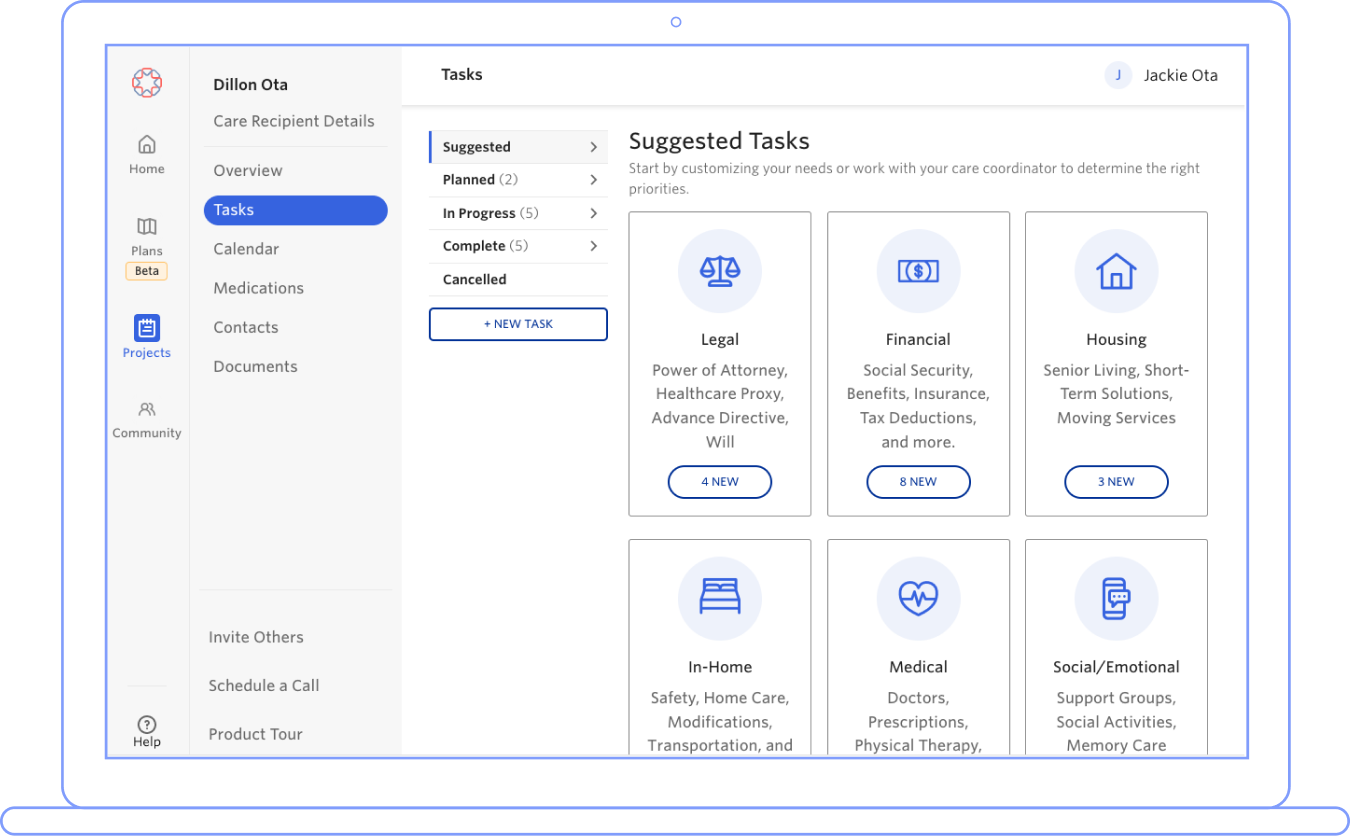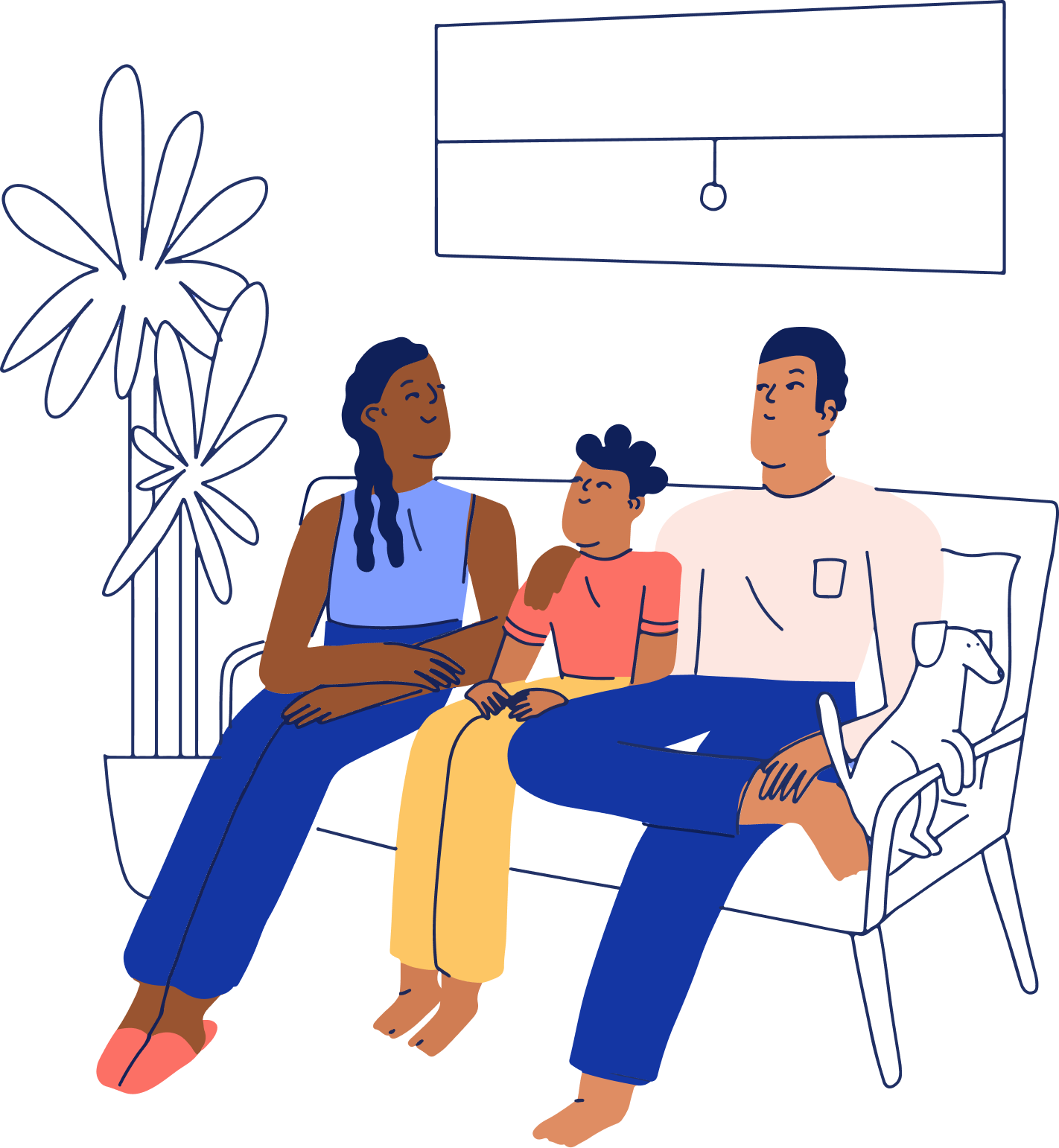 Happy child, happy life

Donna and Henry have an autistic 14-year-old daughter. When they started noticing changes in her behavior that concerned them, they contacted Wellthy for help. Their care professional found options for in-network behavior specialists and leveraged their employee benefits for tele-consultation services with Rethink Benefits. The insurance piece of the puzzle was also a worry, so getting application support for Medicaid and all their claims questions answered was a huge help. Best of all, they got recommendations for day camps and school programs to address their daughter's social and emotional needs. Now, not only do they have peace of mind, their daughter is smiling again.

Frequently Asked Questions
We believe that there is a silent, massive, and growing caregiving crisis impacting our families, companies, and countries. This is caused by a confluence of factors—we have a large aging population, these people will live longer with more chronic conditions than ever before, families live apart from one another, and our healthcare and eldercare systems are the most complex, opaque, and expensive in history. The result for families is that managing complex care ends up being enormously stressful and overwhelming. We want to make it easier!

There is no maximum on the time we'll spend to ensure a family is supported!

We take privacy very seriously. With consent, a Care Coordinator may share information with doctors, family, caregivers, or other providers in order to arrange care. Care Coordinators only share family information if it's in their best interest.

The Wellthy service is available nationwide in the United States. Since our service is virtual and powered by technology, we can connect and work with people on the East Coast, West Coast, and everywhere in between.

Wellthy's Care Coordinators are mostly social workers by background. They have previously worked in hospital, insurance, and other healthcare settings. Most importantly, they are passionate about working with families like yours to ease your care burden. We carefully screen and background check all candidates before certifying someone as a Wellthy Care Coordinator.
Relief is near
Start your Care Project and talk to us about how we can help. It's free to sign up.